Mrs Lesley Morris was referred to Mr Shah in 2014 for treatment for early onset osteoarthritis as a result of a tilted pelvis.
Less invasive treatments had already been explored, so following a thorough diagnosis Mr Shah recommended a total hip replacement. Mr Shah carried out Lesley's hip replacement using a big ball ceramic-on-ceramic prosthesis. The stem of the implant was smaller than traditional prostheses, which had the advantage of less bone and tissue damage and a quicker rehabilitation.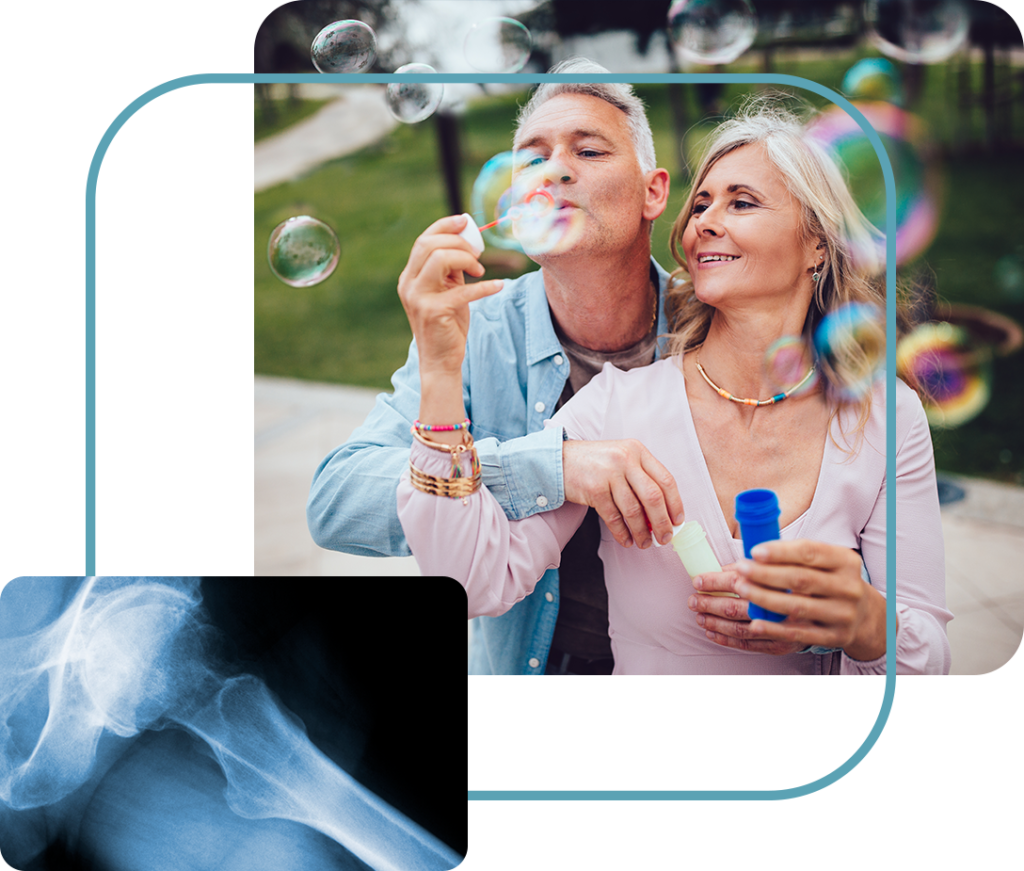 I had my hip operation September 2014 and it was a complete success. It's absolutely fantastic to be able to keep up with my five very energetic grandchildren!!
Thank you so much Mr Shah for your expertise, knowledge, patience, understanding and excellent care and above all giving me my life back!

Louisa was referred to Mr Shah in March 2015 with a painful left hip joint

Keith's double knee replacement
Keith was referred to Mr Shah in 2017 with pain and bowing in both legs. He had previously injured both of his knees

When Ann came to see Mr Shah for a consultation her hip was having a big impact on her daily life

Louisa was referred to Mr Shah in March 2015 with a painful left hip joint