Keith's double knee replacement
Keith was referred to Mr Shah in 2017 with pain and bowing in both legs. He had previously injured both of his knees and undergone arthroscopy (keyhole surgery), which had resulted in an advance form of osteoarthritis. The bones in Keith's knee joint were now rubbing against each other causing a great amount of pain and stiffness. This was preventing Keith from enjoying a much-loved round of golf and impacting his everyday life.
Because of the severity of Keith's condition, Mr Shah recommended a staged bilateral total knee replacement to relieve his symptoms. During the operations, which were carried out three months apart, Mr Shah was able to replace the joint in a way that significantly corrected Keith's bowing, giving him straight legs for the first time in many years.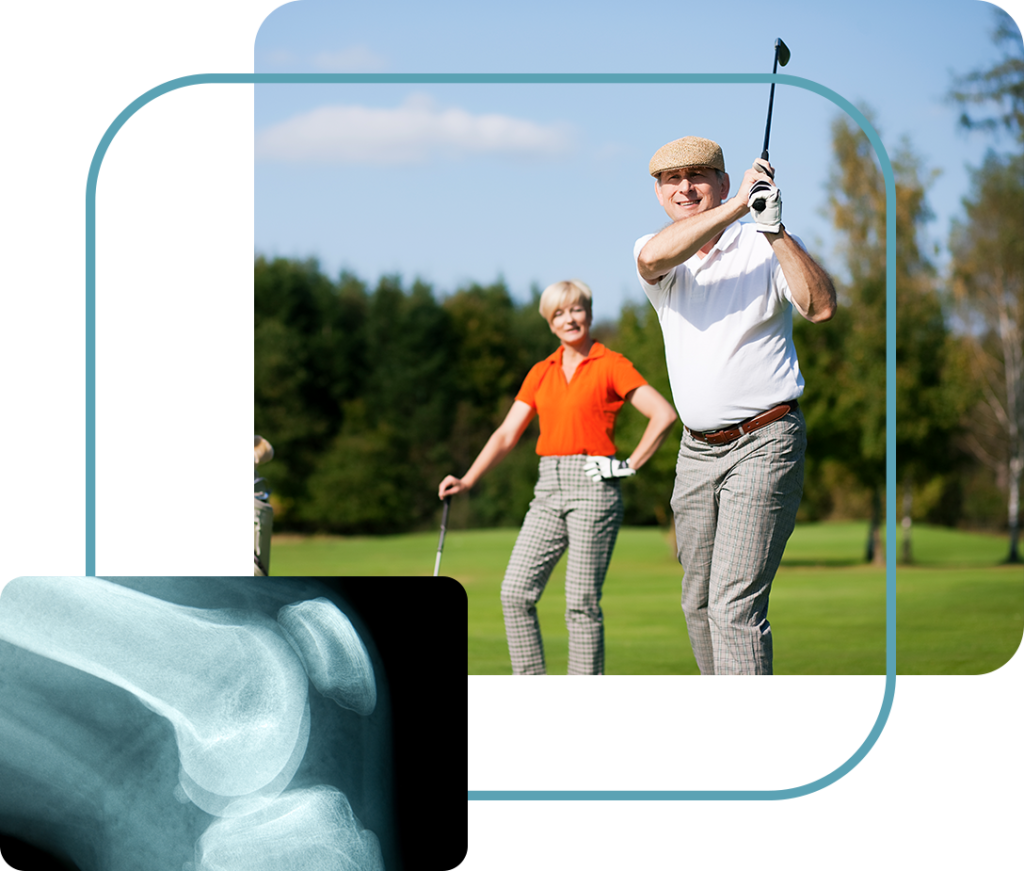 It is fair to say that I endured the same discomforts as most patients following major knee surgery. The straightening of my legs caused acute muscle spasms two weeks after the first operation, but under Mr Shah's advice this was solved by medication – to be expected as my muscles, tendons and ham strings were too used to being in the same place for nearly 70 years and needed time to adjust.
Mr Shah had carried out his part of the deal, so I made sure I did all the recommended exercises and more. I purchased a cycle, and when able rode it for a few weeks, and chipped a few balls at the range to increase my mobility between the two operations.
My legs were super fit before the first operation, but they weren't after the second operation, so I had to be more careful building them up, so I could get back to playing golf. To the amazement of my family, playing partners and friends I walked the hilly course further and further until I was able to swing the clubs and complete a few holes. In the second week of January I completed three full rounds every other day, and on foot pushing an electric golf trolley, without having to use a motorised buggy.
How did I play? I am delighted to say far better than I played before the operations when I had to go around heavily sedated by pain killers, something I no longer have to do.
In summary Mr Shah has improved my complete standard of life. Before the operations I wobbled around, lost my balance and occasionally tumbled over. Striking a golf ball is difficult enough but having to compose myself and get through a leg pain barrier is something of the past. I am also nearly 2cm taller now the legs are straight, and yes my golf is better than before the operations!
It is very difficult to express in words how grateful I am with my family for the recommendation by our GP Dr Thompson to Mr Shah and the incredible work he carried out on my legs. There are so many knee replacements carried out worldwide that too often they are taken for granted as a simple procedure.
If you are brave enough then look at the live operation on YouTube, you'll definitely appreciate Mr Shah's skills. He's a nice guy with it and deserves all the accolades he is getting. He is backed by Rhonda who was instrumental in getting my medication advice to and back from Mr Shah so rapidly.
We have no hesitation recommending Mr Shah for any orthopaedic work.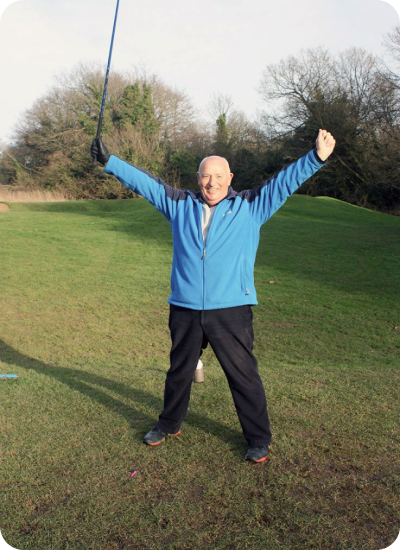 Miranda's knee replacement
Miranda was admitted to Worthing Hospital in 2018 after injuring her left knee while skiing in France

Louise's double knee replacement
When Louise visited Mr Shah she was suffering from pain in both of her knee joints, which was having a big impact on almost every aspect of her life

Nick's partial knee replacement
Nick's painful knee joint was having a significant impact on daily life when he visited Mr Shah for a consultation

Nick's partial knee replacement
Nick's painful knee joint was having a significant impact on daily life when he visited Mr Shah for a consultation