Brian's revision knee replacement
Brian was initially referred to Mr Shah for help with pain and stiffness in his right hip and left knee. He had previously had his right knee joint replaced, but the operation did not go as planned and Brian's knee was left stiff and painful. Despite not being satisfied with the outcome of his operation, Brian was told that nothing could be done to improve the situation.
Mr Shah carried out both a hip replacement and knee replacement to help Brian's right hip and left knee, respectively. Following a period of recovery – and an excellent outcome – Mr Shah then investigated Brian's problematic right knee. He recommended a revision knee replacement, to help improve Brian's discomfort and movement. Following the revision (re-do) operation of his right knee replacement, Brian has had an excellent result and is delighted with his new knee.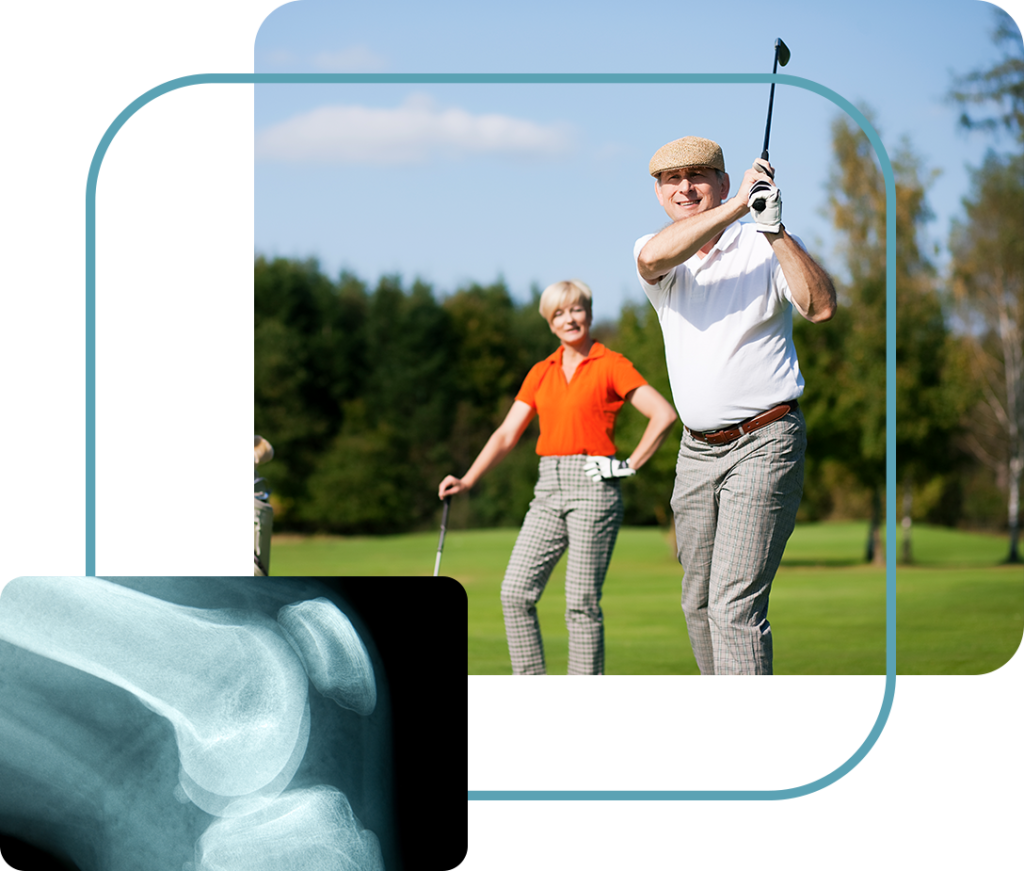 About 13 years ago I had my right knee replaced by another surgeon. This did not work and my leg would not bend from the knee. About five years ago, I was taken on by Mr Shah because the knee had affected my right hip and left knee because of the way I as walking. Mr Shah replaced both of these which all went well. Then last year he said he would revisit my right knee. He replaced the replacement which went very well and I'm able to walk easier and my leg now bends. Well done. We also introduced our son to Mr Shah and he has replaced his hip.

Miranda's knee replacement
Miranda was admitted to Worthing Hospital in 2018 after injuring her left knee while skiing in France

Keith's double knee replacement
Keith was referred to Mr Shah in 2017 with pain and bowing in both legs. He had previously injured both of his knees

Louise's double knee replacement
When Louise visited Mr Shah she was suffering from pain in both of her knee joints, which was having a big impact on almost every aspect of her life

Robert's revision hip and knee replacement
Robert first met Mr Shah at Worthing Hospital in 2015