Patricia's revision hip and knee replacement
Patricia had already undergone two hip replacements and a left knee replacement when she was referred to Mr Shah in 2015. Unrelated to these operations, she was now suffering from severe pain around her right knee joint.
Mr Shah examined Patricia's knee and diagnosed significant arthritis, which over time had led to the deterioration of the knee joint. Deposits of calcium were also present in the meniscus of the knee, causing further pain, swelling and stiffness.
Following a total knee replacement, Patricia was relieved of her symptoms and quickly made an excellent recovery. However, during her follow-up appointment Mr Shah noticed that she was walking with a limp and suggested that they investigate this problem further.
While Patricia's knee was now in good working order, she was still experiencing problems from her previous hip replacement, which was carried out at a different hospital, by a different consultant. As well as causing pain and a limp, Patricia's left hip replacement had resulted in the vertical shortening of her leg and horizontal asymmetry.
To treat Patricia's condition, Mr Shah recommended a revision hip replacement, which was carried out in January 2017. During the complex procedure Mr Shah corrected the position of Patricia's socket to improve the length and symmetry of her leg and hips. Just months later, Patricia is delighted with the outcome of her operation and her limp is no more.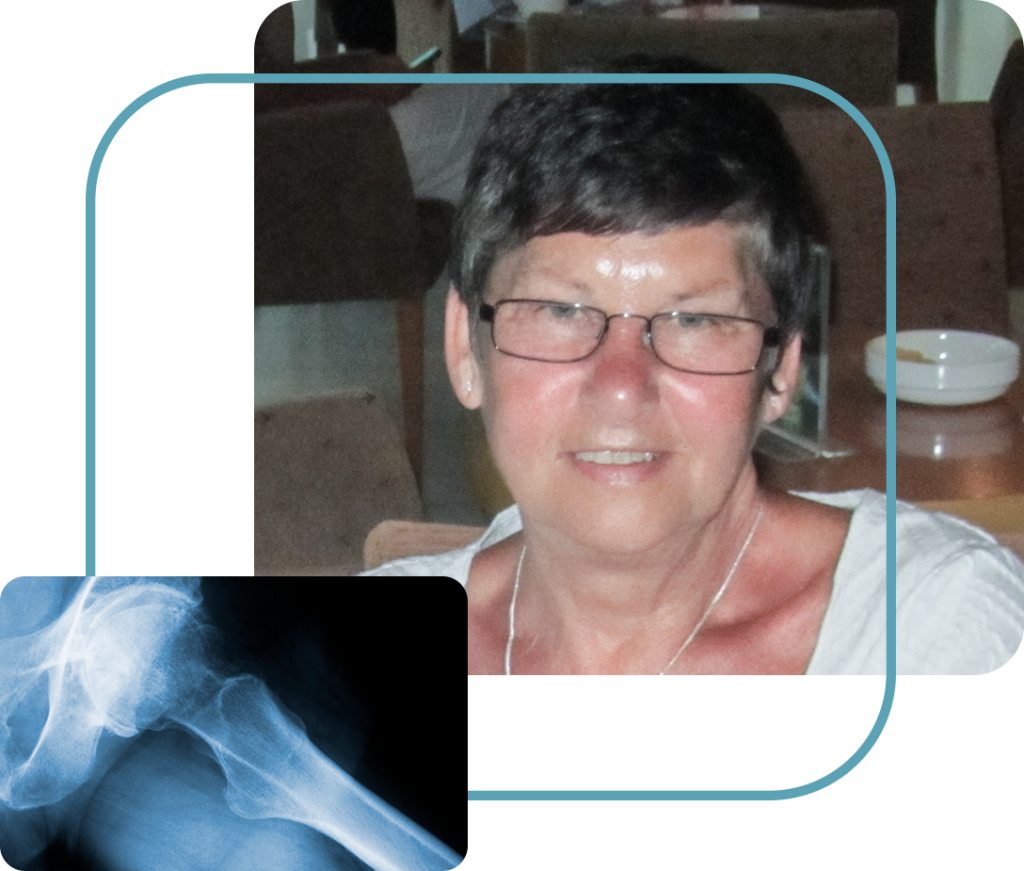 I cannot thank you enough for my right knee replacement in February 2016 and, even more for the concern you showed about the fact that I was limping on my left side at my six-week review following that surgery. I'd had my left hip replaced three years earlier and had limped ever since.
You suggested an X-ray and it proved that the hip was 'out of line'. Following this you did a revision of the hip in January of this year, and for the first time in three years I walked pain free and without a limp. I am now back to walking and swimming regularly.
I cannot thank you enough for your concern and expertise and also to your great team at Goring Hall hospital.

Diana was referred to Mr Shah in May 2017; she was experiencing significant pain around her hip joint as a result of osteoarthritis

Peter was referred to Worthing Hospital by his GP after seeking help for worsening pain in his back and leg

Yvonne's double hip and knee replacements
Yvonne was referred to Mr Shah for an orthopaedic assessment by her GP

Yvonne's double hip and knee replacements
Yvonne was referred to Mr Shah for an orthopaedic assessment by her GP