Hugh enjoyed an active lifestyle until pain in his right knee began affecting daily life and his favourite pastime playing cricket.
Mr Nirav Shah examined Hugh's knee and identified severe arthritis as the cause of his symptoms, which included deformity of the knee joint and swelling. The solution was a total knee replacement, which was carried out in October 2018. Following the operation, Hugh returned to playing cricket within three months and his range of movement is above average.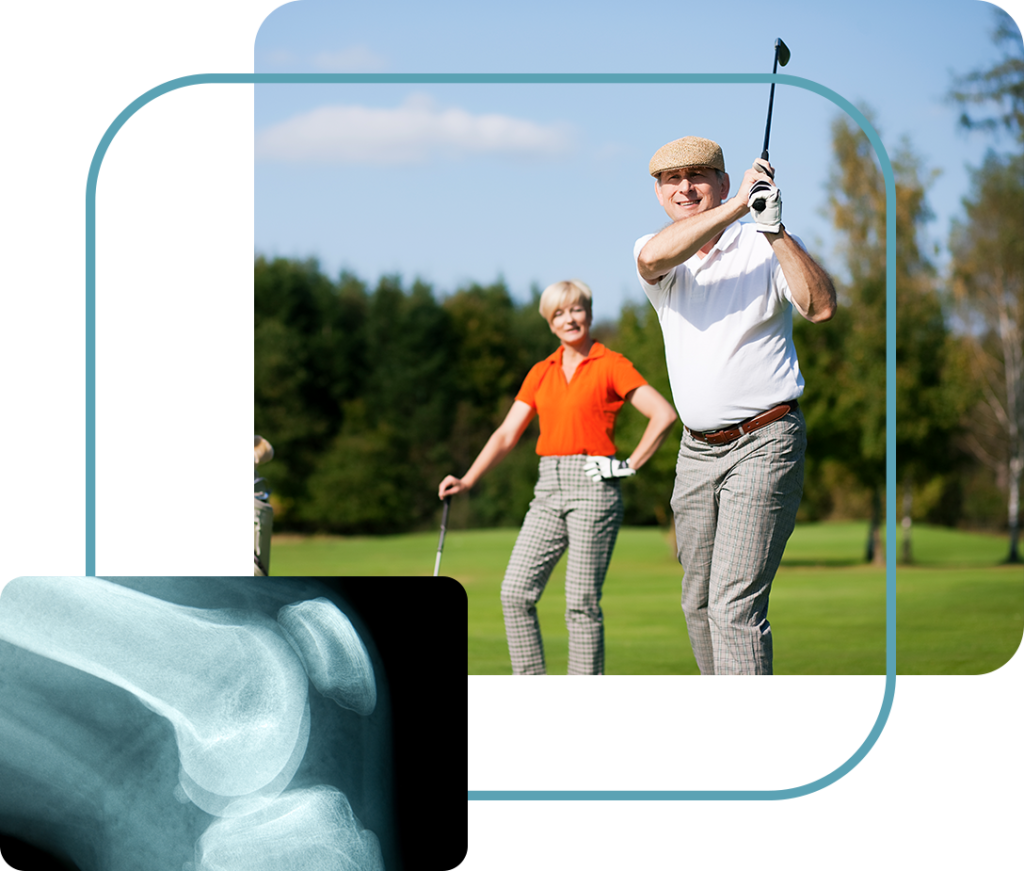 I have played Over 50s, Over 60s and Over 70s cricket for Sussex since 1991 but knee problems might have brought my career to an end. I was playing under a great deal of pain that could only be mitigated by strapping and a knee brace. Having enjoyed three years as captain of England Over 70s in One Day Internationals (home and in Australia) and captain of Sussex Over 70s in the National Championship, cricket has played an important part of my life both as a player and an administrator.
Mr Shah was certain that he would be able to give me a few more years playing the sport I love. I had a wager with his physiotherapists that I would be practising within three months – I won the bet. There has been no pain with the replaced knee and I have been able to bowl off my usual run. There have been no problems with batting. I can't wait until the start of the 2019 season!


Miranda's knee replacement
Miranda was admitted to Worthing Hospital in 2018 after injuring her left knee while skiing in France

Keith's double knee replacement
Keith was referred to Mr Shah in 2017 with pain and bowing in both legs. He had previously injured both of his knees

Louise's double knee replacement
When Louise visited Mr Shah she was suffering from pain in both of her knee joints, which was having a big impact on almost every aspect of her life

Keith's double knee replacement
Keith was referred to Mr Shah in 2017 with pain and bowing in both legs. He had previously injured both of his knees